Email
Outlook Express
Text Version Please Click Here
For more Outlook Express Help Click Here
Step 1.
Open Outlook Express. Click on Tools, then click on Accounts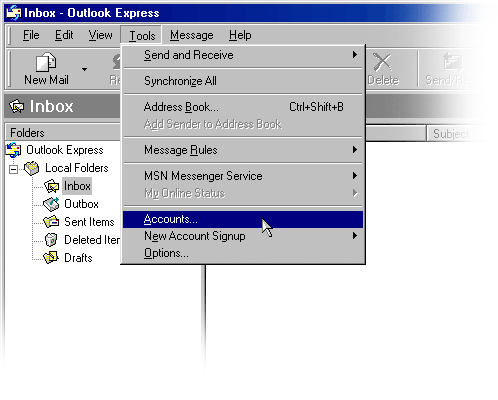 Step 2.
Click on the Mail tab. Then click Add, Mail.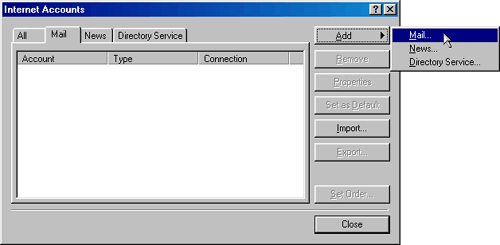 Step 3.
This can be any name, ie. your name, your company name, etc.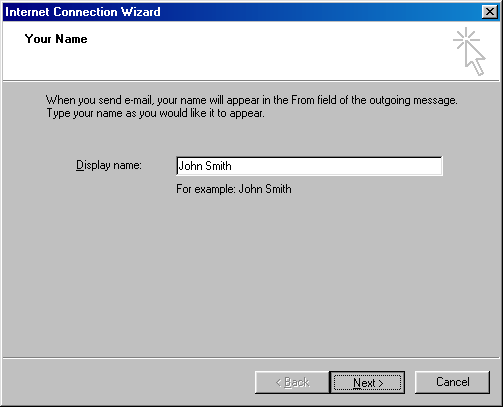 Step 4.

Your email address is the same as in your previous set up.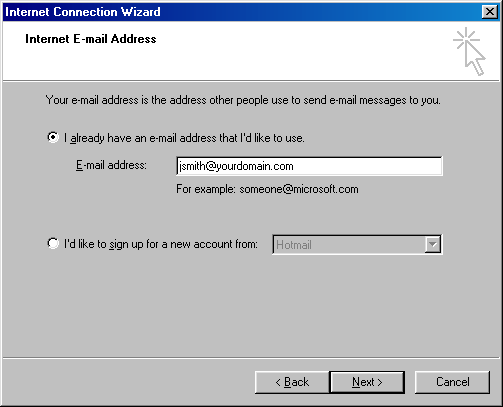 Step 5.
Make sure your imcoming mail server is set to a POP3 server.
Replace "yourdomain.com" with your domain name for both incoming and outgoing mail. Or your provider will require you to put their SMTP there, such as 'mail.earthlink.net'. Check your current setting for that, and use it instead.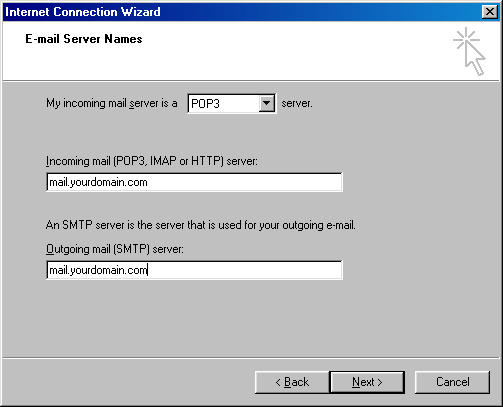 Step 6.
Note the % sign. This name is for the mail server only, not for people sending you e-mail. You need to uncheck the box that says logon using Secure Password Authentication (SPA)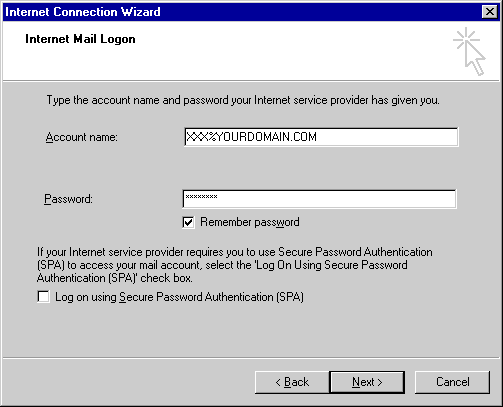 Step 7.
Click Finish then Proceed to Step 8.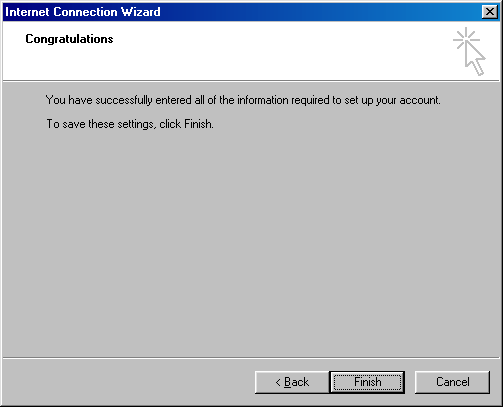 Step 8.
At the top of the Outlook screen click on tools then accounts. Highlight the account you just created and click on Properties.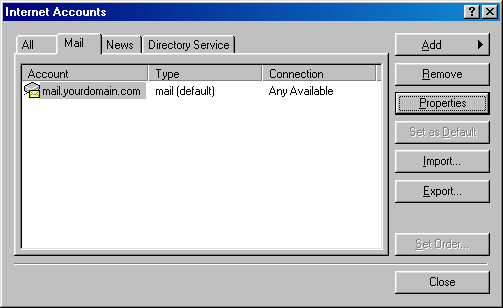 Step 9.
Click Servers at the top of the screen and check the box next to "My server requires authentication" Compare your settings to the image below.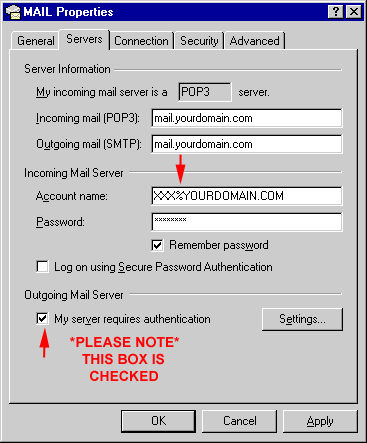 Step 10.
Compare the screen below to your setup, then proceed to check your mail. (Where XXXX is what you are currently using for your Account or Account I.D)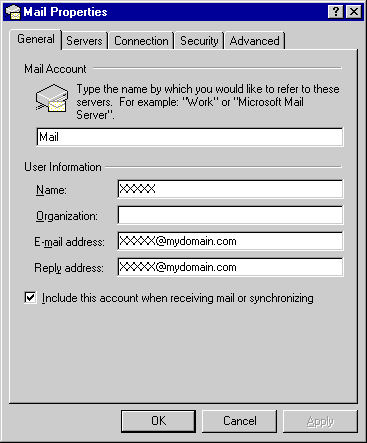 Click Here for Eudora 5 Instructions
Click Here for Netscape Messenger 4.0 Instructions